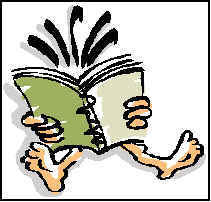 Sometimes kids and teenagers get depressed, or anxious, but sometimes parents do too. It is confusing when your mother or father starts acting differently. They still love you, but how should you act? Can you help? Here are some books that may help.
1. Please Don't Cry, Mom by DenBoer (1994)
This is an illustrated book, written for elementary school children. However, its description of recurrent major depression is so good that the book would be valuable for adolescents and some adults. It describes a boy's feelings about his mother's depression and her resistance to treatment. After her husband sets limits, she accepts treatment and begins to improve. The book describes the importance of family participation in treatment and the importance of taking one's medication regularly. Ultimately, the boy gains knowledge and a sense of mastery.
2. Tell Me a Story, Paint Me the Sun by Chaplan (1991)
This is an illustrated book, appropriate for elementary school children and younger adolescents. It describes a girl whose father loses his job and becomes depressed (or starts drinking). Although he does not seek treatment or improve, she is able to talk to other adults and learn that she is worthwhile. This book is useful for the child who must learn to cope with ongoing parental denial of a mental illness or drug problem.
3. Daddy Doesn't Have to be a Giant Anymore by J R Thomas (1996) Clarion Books
This illustrated book is told from the elementary school aged daughter's point of view. It describes her reactions to her alcoholic father's mood swings and erratic behavior. She is present when family and friends arrange a supportive confrontation to break down the father's denial and get him into residential treatment. When he returns from the treatment, he is on the road to sobriety and is able to talk to his daughter about his past behavior.
4. Sad Days, Glad Days by DeWitt Hamilton (1995) Albert Whitman and Co.
This story tells about the feelings of Amanda, an elementary school-aged girl as she experiences her mother's unpredictable episodes of recurrent depression. The mother also clearly experiences anguish when she sometimes cannot respond to her child's needs. Her mother and father both help Amanda understand that her mother loves her and that the mother's depressive episodes are not Amanda's fault. Amanda conceptualizes her mother's moods as colors. The illustrations sensitively follow this metaphor to catch the moods and experiences of the mother and the household. Amanda and her mother learn that despite recurrent depression, the mother can still find ways to give of herself to Amanda.